Back & Neck Injuries Attorneys in Seattle, Washington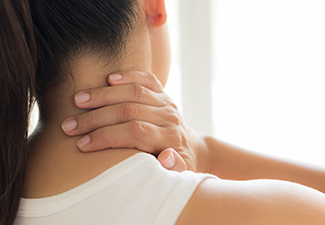 Back and neck injuries are among the most common injuries often sustained in auto accidents. Unfortunately, an injury to the back or neck may cause various levels of pain, discomfort, hospitalization, or make you become unable to work. If you have suffered neck injuries or back injuries in an accident caused by a negligent party, you may be eligible to recover fair compensation through injury claims.
For more than 15 years, the skilled attorneys at Perez & Perez Law PLLC have given clients compassionate representation and clear legal direction in their back and neck injury claims. Our legal team has the means to review every aspect of your case and explore your options to seek damages. Our practiced Washington State personal injury attorneys can fight for your best interests and help you pursue the fair financial compensation you deserve.
Perez & Perez Law PLLC is proud to represent back and neck injury victims across Seattle, Washington, and surrounding areas throughout Snohomish County and King County.
What Are Common Causes of Back and Neck Injuries?
Car accidents – especially rear-end car accidents – are the most common causes of neck injuries and whiplash. A rear-end collision may cause a sudden and forceful jerk of the head or neck. Thus, forcing the head or neck to move backward, forward, sideways, or rotate swiftly.
Additionally, back injuries may be caused by auto collisions, slip and falls, lifting heavy objects, bad sitting postures, or stress. Such an injury can affect the back's bones, muscles, joints, nerves, or connective tissue.
Unfortunately, it may be quite difficult to identify the single cause of a back or neck injury. Nonetheless, you are within your rights to pursue damages for your injuries by filing a claim or lawsuit.
What are Possible Recoverable Damages?
The following damages may be recovered by filing a neck or back injury claim in Washington State:
Economic Damages:
Medical expenses, including ongoing and future medical treatment

Lost wages/income and benefits

Reduced earning capacity

Property damage

Loss of employment

Other miscellaneous expenses incurred as a result of the back or neck injury
Non-Economic Damages:
Emotional distress

Pain, discomfort, and suffering

Costs of adapting your car or home.

Loss of enjoyment of activities/life

Emotional anguish

Loss of companionship and society

Loss of consortium
However, do not accept a settlement offer from the insurance provider until you reach the Maximum Medical Improvement (MMI). The MMI is the stage at which you have fully recovered, or your medical condition cannot be improved any further.
At this stage, you will be able to determine an accurate estimate of your medical costs – including past, ongoing, and future medical expenses – and other accident-related expenses. An experienced Washington State back and neck injury attorney can evaluate the extent of your injuries and help recover the maximum possible compensation.
If I Feel I Have a Back or Neck Injury After My Accident, What Should I Do?
If you were involved in a traffic crash and you feel you might have sustained a back or neck injury, it is important that you get immediate medical treatment from a qualified physician. Here are some reasons to get medical attention after an accident:
For Your Own Sake – Even if you believe you only sustained a minor back or neck injury, you still need to seek medical attention. The physician can help detect other hidden symptoms or underlying injuries, recommend the appropriate treatment, or refer you to a specialist.
For Proper Documentation – However, you will need official documentation and health records of your medical diagnosis when filing an insurance claim. Hence, your medical records can indicate the magnitude of your injuries, and the types of treatments received.
Insurance Company Can Use it Against You if You Don't – If you wait too long before seeking medical help, the insurer may use the delay as evidence or excuse that your back or neck injuries weren't serious and do not require medical intervention.
If you or someone close to you have suffered back or neck injuries in an accident, you need to get immediate medical treatment and reach out to an attorney right away. Your personal injury lawyer will work together with your medical team to ensure that your injuries are properly documented, help file your claims, and pursue your rightful compensation.
Don't Face Your Challenges Alone
Back and neck injuries usually result in serious pain, lost income, reduced productivity, and loss of enjoyment of life. Depending on the severity of the injury, you may need ongoing medical treatments to manage or improve your health condition. Therefore, if you have suffered a back or neck injury in a negligent accident, you need to talk with a knowledgeable personal injury attorney to know your options and help you seek fair financial compensation.
At Perez & Perez Law PLLC, our attorneys intend to support and represent back and neck injury victims in their accident cases. Let us determine the full extent of your injuries and enlighten you about your possible options to recover damages. Also, we will help negotiate a fair financial settlement with the insurance company or take additional legal action where necessary.
Back & Neck Injuries Attorneys in Seattle, Washington
If you or someone you know sustained a back or neck injury in an accident, you may recover damages. Contact Perez & Perez Law PLLC today to schedule a simple case assessment. Our trusted attorneys can fight compassionately for your legal rights and help you seek fair financial compensation for your injuries. We're proud to represent clients across Seattle, Snohomish County, and King County, Washington State.