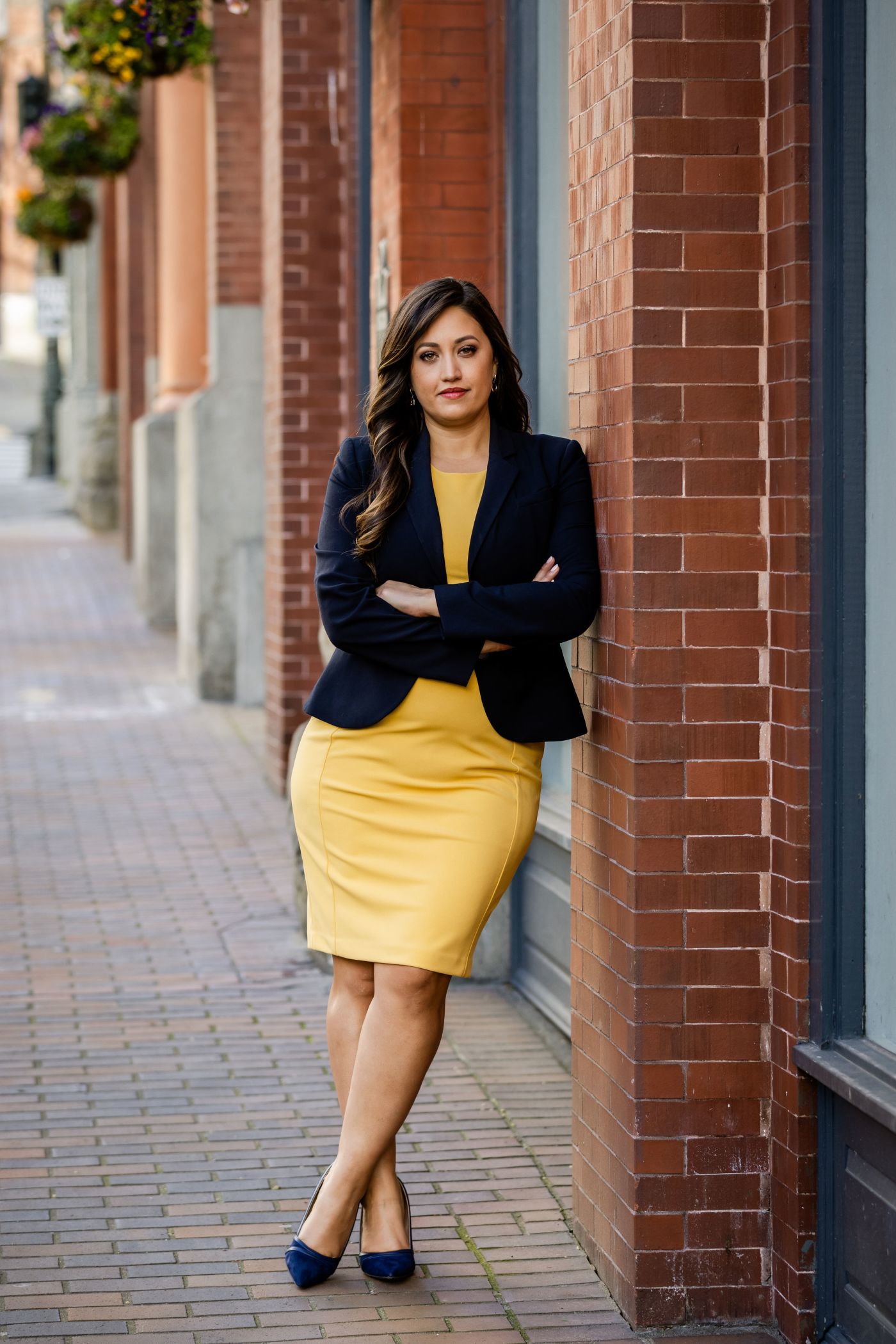 Sarah Perez
Attorney at Law
As part of the Management team at Perez & Perez Law PLLC, I am a personal injury lawyer and criminal defense lawyer, licensed and admitted by the Supreme Court of the State of Washington to practice law. My practice focuses on personal injury and criminal defense in the greater Seattle and Eastside metropolitan regions. I have represented clients in King and Snohomish County District and Superior Courts as well as the federal courts of the Western District of Washington.
I received my undergraduate degree from the University of Washington in 2009 and my law degree from Whittier Law School in Costa Mesa, California in 2011.
As a member of the Trial Advocacy Honors Board in law school, I reached the semi-finals of a National Trial Advocacy Competition. Earning this achievement taught me vital skills as a trial lawyer and as a member of a trial team, and I am very confident and comfortable in the courtroom. Additionally, I was accepted into the National Criminal Defense Trial College and completed their rigorous training program in Macon, Georgia.
I worked at Perez & Perez Law PLLC initially as a paralegal and law clerk for seven years before achieving my license to practice law. Together, Robert and I have sat at counsel table together during jury trials where we fought hard to win spectacular victories before many juries. I enjoy challenging the government and advocating for my clients in all courts of law, state and federal.
I worked as a Legal Intern in the federal court for the Honorable Judge Ricardo Martinez in the Western District of Washington. This invaluable experience translates into a great benefit for my clients as I have a unique understanding of the inner workings of the federal courtrooms as well as many existing relationships with staff and judges of the Western District.
I'm very proud to be an Eagle Member of the Washington State Association for Justice, the state's pre-eminent organization for personal injury trial lawyers. I'm also proud to have been elected in 2016 as a Member of the Board of Governors of the Washington Association of Criminal Defense Lawyers (WACDL), Washington's premier criminal defense association. Through my work on the Board, I will help shape state criminal defense policy and continue to contribute to the efforts of all Washington state criminal defense attorneys.
As the Chair of the Judicial Evaluation Committee, I am responsible for evaluating candidates seeking election or appointment to judicial positions in King County. These candidates seek our endorsement by presenting themselves to the Committee and submitting to questions relating to their qualifications to serve as Judges in our community.
Robert Perez and I handle all our cases as a team. As my client, you will have my private email, my cell phone number, an open door, and world-class representation. That is my personal commitment to you.
Here's What Clients and Prosecutors Are Saying About Sarah J. Perez:
"If you are ever stuck in an unfortunate legal trouble, go to Sarah. Period."
"I say this out of my experience working with her as my attorney. Not only is she extremely responsive, she is highly capable. She knows what she is doing. I came to Sarah a little late in my case after a huge disappointment from my first attorney. Sarah picked up the remainder of my case and guided me throughout - the result is that I got an early dismissal."
"I am very happy to have had Sarah Perez represent me and I highly recommend her."
"[I] gotta say Sarah J. Perez is a very articulate speaker -- unusually so for this venue -- and a damn good lawyer. My irritation with her persistence and aggressiveness should be a badge of honor." - Washington State Prosecuting Attorney"