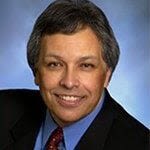 Robert Perez
Attorney at Law
Attorney Robert Perez has dedicated his life to representing people accused of serious crimes and those catastrophically injured by the negligence of others. Attorney Robert Perez is ready to defend their rights in both state and federal courts of Washington and California. Over the years, Attorney Robert Perez has taken many cases to trial and has won unpredictable, news-breaking victories.
Attorney Perez's Background in Technology
In addition to experience as a trial lawyer, Attorney Robert Perez has held a position as a senior technology leader for high-tech companies like Apple Computer. The combination of these disciplines with a technology focus, translates into a direct advantage for his clients. His technological background aids in the following ways:
Cross-examination of a digital forensics expert

DNA software algorithms

Multi-media courtroom presentations
Currently, he practices in King County, Washington and San Francisco, Santa Clara, and Los Angeles Counties in California.
Attorney Robert Perez is currently licensed to practice in both California (1977) and Washington (2005), in both State and Federal courts.
Here's What Clients Are Saying About Robert Perez:
"Overall, Robert and his team exceeded our expectations by leaps and bounds. We had the opportunity to work with 4 total attorneys throughout this case (for different states we needed different attorneys) and none of them came close to the professionalism, passion, care, concern, dedication, knowledge, focus and piece of mind Robert and his team gave us."
"Finding Robert was a godsend! I was very impressed from the very first consultation when he picked up the phone and called the investigating detective and started asking questions about my case."
"I came to Robert after receiving news of a false allegation against myself. I put my absolute trust in Robert to handle my case, and he did not disappoint. Robert is a highly professional individual; his tone, his demeanor, and his attitude all exemplify this. While he was handling my case, Robert always kept me up to date on what events were transpiring and was always easily reachable. I never once felt like I was in the dark about what was happening with the case. In the end, Robert secured the best possible outcome for my case. If you are looking for a lawyer; I would recommend looking no further. Robert is worth every cent that he charges, he is the lawyer that you want defending you."
"I will recommend Robert Perez to anyone who's wrongly accused. He fights to the finish, and I am glad I went to him."